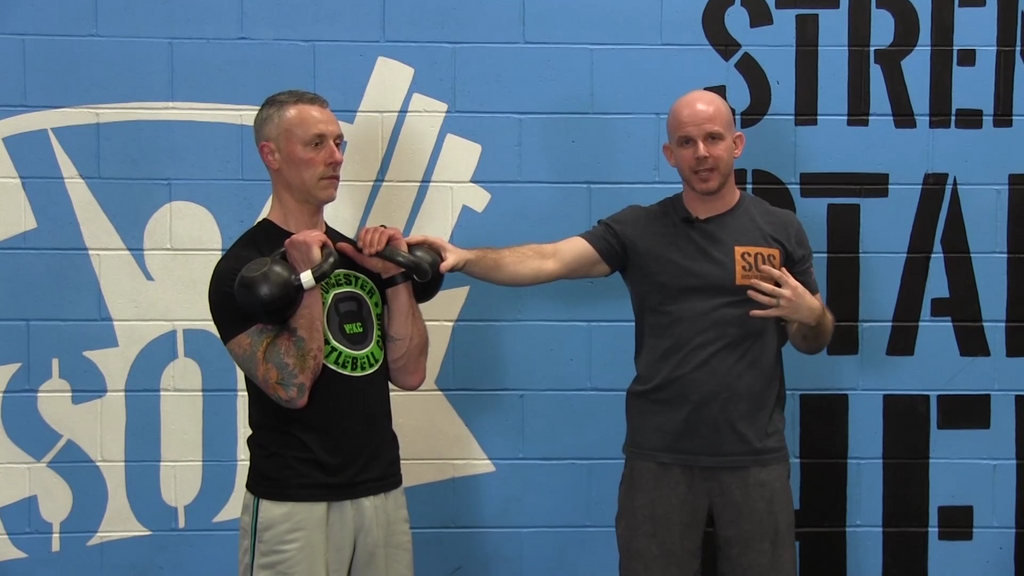 Building Muscle with Kettlebells
Kettlebells have gained popularity in recent years as a versatile and effective tool for building muscle and improving overall strength. Their unique design allows for a wide range of dynamic movements that engage multiple muscle groups simultaneously. In this blog, we will explore how kettlebells can be used to build muscle and introduce four complementary exercises that will help you achieve your muscle-building goals. 
What this article covers:
The Benefits of Kettlebell Training for Muscle Building
Kettlebell exercises often involve compound movements that target multiple muscle groups at once, leading to efficient workouts that maximize muscle engagement. Whether you're a beginner or an advanced lifter, kettlebells can be adjusted to suit your fitness level. You can also choose from various kettlebell weights to gradually increase the resistance as you get stronger.
In addition to muscle building, kettlebell workouts can provide an excellent cardiovascular workout, helping you burn calories and improve your overall fitness. Plus, kettlebell exercises mimic real-life movements, promoting functional strength that can enhance your daily activities and sports performance. So what are some good exercises to build muscles with kettlebells?
Kettlebell Pushups
Pushups are a classic exercise for building chest, shoulder, and triceps strength. When performed with kettlebells, they become even more challenging and effective. Placing two kettlebells on the ground and assuming a pushup position with your hands on the kettlebell handles adds an element of instability, requiring additional core engagement and stabilizing muscles. Keep stability at the top of your priority list for kettlebell pushups.
Kettlebell Cleans
Kettlebell cleans are a powerful full-body exercise that primarily targets the muscles of the back, shoulders, and legs. They also improve grip strength and explosiveness. So, how perform kettlebell cleans? stand with your feet hip-width apart, swing the kettlebell between your legs, and then explosively stand up while pulling the kettlebell to chest height. The instability of the kettlebell during this exercise engages various muscle groups.
Kettlebell Lift
The kettlebell lift is a compound exercise that targets the upper body, particularly the shoulders, triceps, and upper back. It also engages the core for stability. To perform this exercise, start in a standing position with a kettlebell in one hand, palm facing inward, and lift the kettlebell to shoulder height. Switch sides to work both arms evenly, ensuring good posture and core engagement throughout the movement. 
Kettlebell Overhead Tricep Extension
Isolating the triceps and adding definition to your arms, the kettlebell overhead tricep extension is an excellent exercise. Stand with your feet shoulder-width apart, holding a kettlebell by the horns with both hands, and raise the kettlebell overhead, fully extending your arms. Bend your elbows to lower the kettlebell behind your head while keeping your upper arms close to your head. Extend your arms again to raise the kettlebell back to the starting position.
Conclusion
Kettlebells offer a unique blend of full-body engagement, functional strength development, and versatility, making them a fantastic tool for building muscle. By incorporating complementary exercises like kettlebell pushups, cleans, lifts, and overhead tricep extensions into your fitness routine, you can achieve your muscle-building goals more effectively. Remember to start with an appropriate kettlebell weight, focus on proper form, and gradually increase the intensity as you progress. With dedication and consistency, you can build impressive muscle strength and definition with kettlebell training.