There Are 3 Exercise Mistakes Most Guys Make That Can Stop "Youth Fibers" From Growing Or Make Them Disappear Even Faster!
Exercise Mistake #1: Train Like A Marathon Runner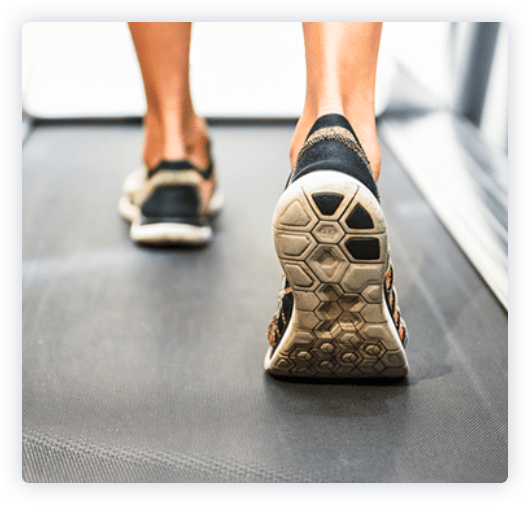 Marathon runners and Ironman triathletes are the picture of perfect health, right? WRONG!
For many men, long distance running can be "self destructive"...
And that's because long cardio sessions cause wear and tear in the joints and painful inflammation… 21
Which can increase the amount of an "aging hormone" called cortisol… that makes men feel old, achy, and store belly fat, too. 22 23
Plus, distance running doesn't increase "youth fibers" in the muscles.
To give you a visual…
Look at the difference between a sprinter's body and a marathon runner…
One looks frail and weak while the other is muscular and strong.
They're both runners… so why don't they look alike?
Sprinting activates the powerful "youth fibers" I've been talking about… 24
While long distance running does not. 25 26
But I know most guys who are getting back in shape don't love the idea of going to the park or the nearest high school track and running painful, exhausting sprints…
And the good news is that would be unnecessary...
Because guys can activate these powerful "youth fibers" from the comfort of their own home… using the perfect exercise.
Exercise Mistake #2: Train Like A Bodybuilder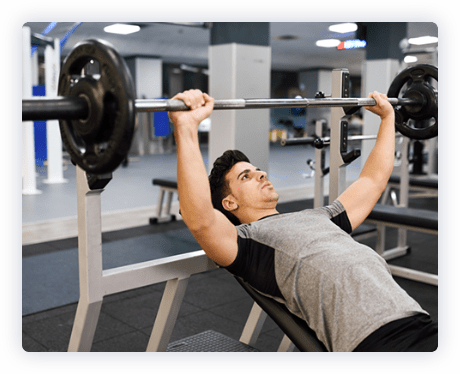 When men train with heavy weights like in a typical bodybuilder program it does increase "youth fibers" in the muscles…
BUT…
There's a BIG PROBLEM with bodybuilder-style training that I've seen men run into time and time again.
The problem with training like a bodybuilder… using barbells, dumbbells, and resistance machines… is they make guys bulky and stiff…
And the exercises don't translate well to real life activities…
Like running around with the kids or grandkids… carrying groceries into the house… playing golf… grappling in mma class… or even something as simple as bending over to put on shoes.
Why not?
Because bodybuilding-style training teaches the body to function like a bunch of separate muscle groups instead of one unit…
Which can cause dangerous muscle imbalances.
Think about the leg press machine…
There are guys who can leg press a lot of weight BUT they also have low back issues.
Why?
Because the leg press makes the legs stronger, but it doesn't activate the lower back…
So the legs get stronger, but the lower back stays the same or gets weaker… which is a recipe for poor posture, nagging injuries, and sharp low back pain.
And that's why myself and thousands of other men prefer the perfect exercise…
Because it increases youth fiber density super fast… in a safe, gentle way that improves how the body functions as one unit…
And even corrects muscle imbalances men may already be wrestling with.
Exercise Mistake #3: Train Like A Gym Rat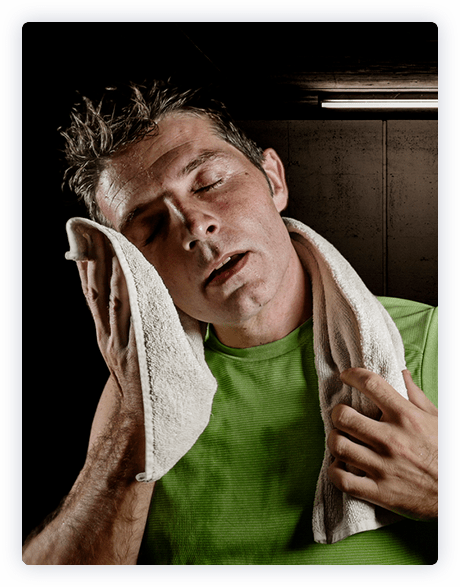 After turning 30, the days of training like a "gym rat" should come to an end.
"Gym rats" are guys that basically live in the gym.
They spend 60-90 minutes working out. And they're in the gym almost every day.
The problem with frequent, long workouts is that in order to regenerate lost "youth fibers"... it's important to recover between workouts… 27
Because without proper recovery, it may mean losing the limited amount of "youth fibers" men already have... and it can make it difficult to grow new ones. 28
There are a few exceptions to the rule. But…
For regular guys, the best bet is to keep workout time and frequency to a minimum… while stimulating "youth fibers" with the right type of exercise. 29
Plus… for most men, the "gym rat" life won't work.
I know so many guys who've tried to get back into shape after life got in the way…
And though they were motivated and had the best intentions to be in the gym 6 days a week…
They ended up quitting…
And that's because most guys don't have the luxury to train in the morning and spend the rest of the day drinking protein shakes, eating chicken breast, and taking naps…
Most men have to feel energized for their job and have enough left in the tank for their wife and kids when they get home.
And the good news is the perfect exercise makes men feel good after their workouts. And energized and inspired because they see noticeable results…